Dublin
(14-12-2020)
I love the idea of finding a new city to work in. I get conflicting feelings, a mixture of excitement and "stage fright" to perform on a stage I don't know. I've never let fear distract me from achieving my goals, life is too short to back down, and it's also too short to drink bad coffee!

A colleague of mine told me good things of Dublin, having been there several times for work. The appetite for more knowledge knocked my door, and I turned on my Inspector Gadget mode to do a good research about the legality of my profession, flats to rent, etc. I tried to go in October-November, but a 6 week lock down in Ireland started and I decided, for obvious reasons, to postpone my suitcase packing.

If the universe and the famous Corona allow me, the last week of January 2021 I will be diving for my fist time into this awesome city.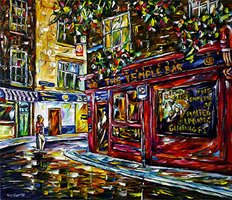 SD wanted
(01-11-2020)
What a year we've had, isn't it? We never consider changing certain aspects of our lifes until our work, our freedom of movement and our health can be affected. I can say that, thanks to the protective measures I take every day in my personal and working life, I have not been infected by the unfortunately famous Covid. As you know, the measures taken in Spain have been more severe than in other neighbouring countries, so I really believe that this has helped me to avoid greater evils.
I have been thinking a lot about my near future. I want to be able to continue doing what I like most: exchanging special moments with wonderful people, and fulfilling my personal goals. Recently I discovered an app to "flirt", but focused on Sugar Daddy-Sugar Baby (SD-SB) profiles. I thought I was too "old" to do this, but at the end there is room for all tastes and all ages in this world. As a friend once told me, "I'm not old, it's my clothes wich are old". I love that philosophy! Experience, maturity and culture are the top of life: they can provide you with better moments than with a pretty young 20 year old lady with a conversation that doesn't wake up your endorphins.
I find curious that, in that app of SD-SB, men are often reluctant to voluntary and free prostitution: the Escort profile. Dear user of these platforms, let me tell you that your SB is as much an Escort as I am, she receives a financial compensation for her time and services. There is a very irritating hypocrisy around the concept of an SB - let's call a spade a spade!
One of my wishes (which I would like to last over time) for this era, is the desire to find a gentleman with that generous profile of an SD. Within these crazy times, I prefer to limit in some way my personal and intimate relationships, until all this "storm" passes. Go figure, maybe I like it and don't change it for anything afterwards. I have always chosen quality over quantity, and even more so nowadays.
I would love to find someone who enjoys the company of a funny woman with a good sense of humour. If you have already looked at my website, you can see that I have a natural "curvy" body, I am loving, respectful, sensual and curious about my lover's tastes. I enjoy the simplest things on earth, such as smelling the pages of a book, those "sofa-blanket" nights watching a horror movie, finding antique treasures in second-hand markets, petting all the dogs that approach me in the street wagging their tails...
Would you like to have my whole availability to spend several days with you? Would you like to travel together for a weekend, going out for leissure?
Would you like to be my Sugar Daddy? Let's talk ;)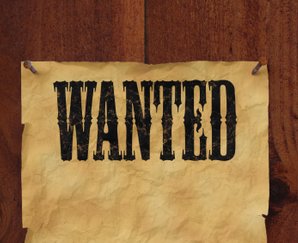 OnlyFans.com
(29-04-2020)
Hello, it's me... As Adelle would say =)

I am wondering how you are ? It has been some time since we have been in touch. I hope you and your relatives are perfectly safe and healthy.

This time in quarantine at home is helping me to rest, reflect and plan my future. As you know, in my homeland I have another job that I love. Luckily I still have it, despite this economic crisis.

It is clear that this pandemic will generate a great change in all of us, in "the normality" we are used to and also in the interaction between us and our environment. I have stopped working as a sex worker temporarily. Simply because I want to act responsibly, avoid getting sick or infecting others. Eventually the borders will reopen and I will return to my beloved Switzerland (and any country that crosses my mind).

A couple of days ago a friend of mine introduced me to a wonderful platform called OnlyFans.com, which has some similarities to Instagram. The posts uploaded by the account owner are private and can be of high erotic content (super plus!) =). I am very excited about this new project I am embarking on. I'll upload photos and videos that are not available on my website or on my Instagram profile. The content will have much more erotic charge, I will even accept special requests (under an extra donation).
If you want to subscribe to my profile for only a few $ per month, here is the link:

www.onlyfans.com/emmaexperiences

It's an amazing challenge for me and for those eyes that will decide to visit my new profile!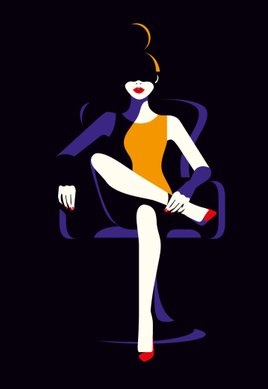 Coronavirus
(13-03-2020)
I am forced to bring forward my return home -now at the end of my stay in Geneva- and also to cancel my trip to Switzerland for the beginning of April. This is due for fear that the frontiers will close and I will not be able to return home for several weeks.
We're in the middle of a global pandemic. The Swiss government strictly prohibited erotic business and related activities as a result of Covid-19 (Coronavirus) until April 19. For this reason, be responsible and smart and do not try to visit or host any sex worker in your home/hotel.
Be completely suspicious of websites where they continue to advertise sexual services as if nothing is happening. Usually behind the girls who keep advertising there are pimps who have to keep paying their rents and bills, so they care very little about your and the girls' health.
I hope that in May the mood will be calmer. I wish you all to be full of health.
Radio Emma will continue reporting at the Trip tab ;)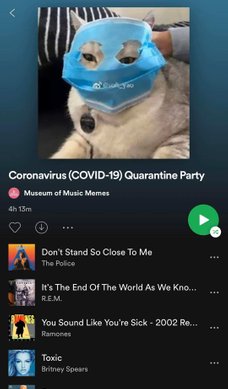 Respect for others time
(12-12-2019)
Today I had an appointment with a client that I could consider regular, because he has visited me 4 times in total – today would have been the fifth time. I have to say that meeting this client has always been wonderful, because he has a mixture of nationalities that make him have a special face, a beautiful skin tone and a deep dark gaze. Our appointments last every time 30 minutes – my mínimum for a date, but I always gave him more time for free because... what the hell, I enjoyed it a lot!
The appointment was planned to start at 10 AM, but he cancelled it about 20 minutes before his arrival. I'll explain why next.
We spent several days writing to each other to arrange the perfect day, the perfect time, and what duration of his visit. He asked me too many times how much it would cost to do X, X+Y, 30 minutes, 1 hour, 30 minutes doing X, 1 hour doing Y... Well, I felt he didn't want to invest too much, counting to the last penny, but wanted to try "everything". Finally he chose the minimum service, with no added extras. At 9.15 he wrote me he would love to take a shower together at the beggining. I answered him ok, but for me 30 minutes seem a short period to spend a lot of time outside the room ;)
Well, my surprise comes now… his next message is a cancellation of our appointment because "he thought that giving him a longer date – for free – was irrelevant to me, and his desire to have fun with me have flew away now"... for God's sake, where is the hidden camera? It is a lack of RESPECT to cancel at the last minute without a compelling reason. I sell nothing but my time, gentlemen, so playing with it and wasting it is anything but polite.
All my clients are special, all of them make me live beautiful experiences that I could hardly have lived outside this job. Being special to me doesn't give you the right of taking advantage of my time, nor does it give you the right to feel offended when I remind you the duration of the appointment you have booked with me.
As I said to this client in my farewell, I am very excited by gentlemen who leave my gift on the table before taking a shower, and above all, by those who are generous and don't skimp on making me feel comfortable, relaxed, and above all, RESPECTED.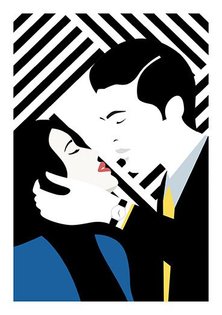 What is not nice for me, I don't wish it for anybody
(11-11-2019)
I've had several conversations (let's not say arguments because I don't argue, that's why I stay young ;) regarding what I'm going to describe next. A few weeks ago on Instagram a few women were claiming they were feminists, but that kind of feminists who want to eradicate prostitution because to them there is only one type of sex work: human trafficking.
We were talking on a post about prostitution, and among all the girls who said improper things about indepent sex workers, one of them wrote that the Escorts like me let us rape in return for money... to be raped she said! My jaw fell down to the ground like Sebastian crab's one reading such a barbarity.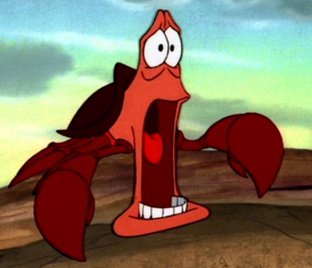 I told her that I would be delighted to sit with her and have a coffee, and talk together about how I see this job, BECAUSE SEX WORK IS WORK. I tried to show her that I am lucky enough to be able to choose my clients, because from all those who contact me, I finally choose only the most educated and correct. My safety is the most important thing, and my enjoyment comes later. Her response was: women like me were the guilty ones for the "less educated and more unpleasant men" going to consume paid sex with women who are forced into prostitution… At that point I finished the conversation because there are such narrow-minded minds in their tiny world that it is not worth trying to communicate with them. They believe that their opinion is the only possible reality and there are no other options apart of that.
Another different girl, far away from trying to understand my profession and accept that it makes me happy, tried to make me see the light in her own way by shooting me the following question: "if you had a daughter, would you like her to dedicate herself to the same thing as you? Blessed Universe, blessed Lord, St. Joseph and all the troop of apostles together... why wouldn't I want my daughter to dedicate herself to being a sex worker if that makes her happy? Someone who openly enjoys sex without complexes could obviously dedicate him/herself to be an independent Escort. I would teach her to protect herself in all senses, to develop a 6th, 7th and 8th sense to filter only reliable clients, to know how to manage her money in a responsible way, and to lead a healthy life as I do.
These women are very wrong about what means to be a free, independent, empowered woman who does with her body what she wants.
Switzerland is Wonderland
(10-10-2019)
It's been a while since I haven't been able to sit down relaxed and write on my blog. It's not laziness, I swear. It has been a very hectic and thrilling summer, full of amazing personal challenges reached.
Every time I set a foot in Zurich as I leave the plane, through my arteries begin to travel indescribable energetic charges, unimaginable by my brain. Dopamine takes hold of me. My body already knows it, already smells it... I'm in walking wonderland.
Far from pretending to sound like a bricklayer who compliments a girl who passes by his side, I have to recognize that the autochthonous masculine gender awakens me a mixture of fascination and excitement. I walk down the street and turn my head everywhere, as if I were in a tennis match watching Roger Federer himself sweaty, muscular, moaning behind the racket... "Oh, mein Gott"... I'm sure I wasn't the only one who, being a little kid at Christmas time, got excited shouting "I want this, I want also this one, and that one...!!!" downloading the supreme power of the index finger on the photo of the desired toy while turning the pages of the Christmas toys catalogue. Switzerland is a real Toyland.
In the "country of the best chocolate ever" exists a genuine mix between the Swiss themselves with other different nationalities that have been settling here in separate stages and decades: Portuguese, Italians, Serbs, Albanians, Kosovars, Macedonians, Indians, Germans, French, etc. This divine mixture makes TRUE GREEK GODS inhabit this small and interesting country.
Yes, friends, in Switzerland my libido climbs to levels I have never seen before, and when I go back home I feel like grabbing the door of the plane crying. Maybe next time I'll kidnap a "Swiss chocolate" 2 meters high... will the airline let me carry it in my hand luggage? ;)

Holidays Mood...
(17-07-2019)
I will be enjoying my deserved holidays from July 15th to August 31st. Coming back to Switzerland on September 1st!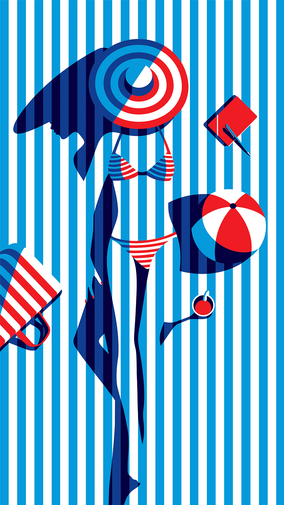 Love for what you do
(02-07-2019)
I will never feel tired of saying and shouting to the 4 winds:

I LOVE MY JOB!
¡AMO MI TRABAJO!
ICH LIEBE MEINEN JOB!
J'AIME MON TRAVAIL!
EU AMO O MEU TRABALHO!
wǒ ài wǒ de gōng zuò!
I'm passionate about meeting people: physically and psychically contact melts me... I like to develop my own social skills to fit into the different personalities with whom I feel fortunate to match, not only in my work, also in my personal life. It is a pleasure to discover the tastes of who is in front of me, it is a delight to my five senses to see how that person enjoys my company and wants to see me again, even before saying goodbye.
A couple of weeks ago I was talking to a friend about how we love our work. She is also an Escort and loves our profession too. We both know that there are many women who are performing this job but, for some reason, they are not happy doing it. When the only reason to be a sex worker is because of the economic issue, you can hardly be happy when you finish a service and your client leaves. I know girls who hate this job (even some who need psychological help to manage it), and I always give them the same advice: save as much money as you can now, be trained in a profession for wich you feel passion and leave this as soon as possible. We have to look for happiness in what we do.
I remember with a smile on my face once I hired the services of a Brazilian erotic masseur guy. I was terribly afraid of the possibility he wouldn't like me, of the lack of any chemistry between us, bringing discomfort to that moment, and we wanted to finish the appointment as soon as possible. However, I felt a huge relief when I finally saw him. He made me feel special from the very beginning, treated me like a queen and cared about my tastes. If my experience had been negative, I would have feel badly about myself. I would feel a painful inner emptiness, seeing that this man doesn't enjoy his job, he didn't enjoy me! The masseur returned to his country, so I could not hire him again for his services, but I would have repeated without hesitation:
the mutual pleasure releases endorphins in the brain.
We are sure that a client realizes that the Escort they are visiting is not happy doing this job. Perhaps there are several clues that can display warning signals to the guest:
A warm welcome. You haven't come to sign a mortgage at your bank, you have come to have the most intimate service possible, and that's why you have to know how to break the ice in a loving and warm way.
Sincere smiles. Smiles doesn't show up only with your lips... you can smile even with the eyes!
The way they ask you for "the donation". I don't like having to ask for it, honestly. It always has to be paid BEFORE THE SERVICE, please. My way of being and attending my clients is a deep GFE (Girlfriend Experience). Leaving the gift it on the table before taking a shower is reaching to be a Top10 gentleman. Even so, for the "absent-minded" men, if you receive an aggressive or not very elegant request of the money, not coming back to her will be enough.
Interaction in intimacy. If you find someone acting in bed like a "starfish"... my friend, that person doesn't like sex or isn't enjoying the date with you.
When date time is up: literally throwing you out is anything but polite. With the passion of the moment we don't realize that the time has come to an end, but the most polite formula for ending the date (or continuing it if you want/can) is to ask you something like "Do you to want to stay longer with me? :)". You must bear in mind that, no matter how well we are spending it together, time is money, and it is precisely what you pay for.

My friend was surprised that our donations are the same as those women who don't like to engage themselves in a job that is mainly to have deep intimacy with strangers. Both of us even consider raising our rates. Why? Because we are professionals in what we do, because we are free women (without any agency or pimp behind pulling the strings of a puppet), because doing this job we are very happy, and because you can be sure that you will have an date with someone who will take you to the moon for a little while. But don't worry, you'll be at home for dinner... ;)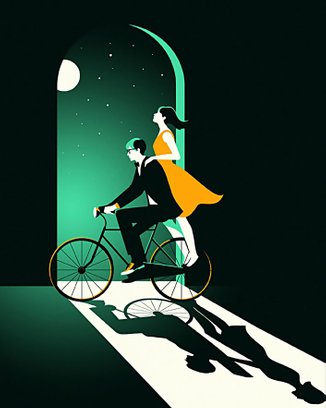 Help, I need somebody, help...
(18-06-2019)
I have been thinking about adding a new tab on my website. It's not really just another tab, it's a "support" section. I finally decided to do it, because this is something I am creating with all my love and dedication :)
I want to help to another colleagues of profession offering them all the info they need to work legally in Switzerland and Germany. I must say that all my experience is based in Switzerland. In Germany I am alredy registered but I didn't work until now. All the info I will add will be only in Spanish, as is a deep research for me and would take a lot of my time to translate into English. Please use deepl.com/translator o translate.google.com to translate into your language.
I hope to be able to lend a hand to anyone who decides to start this wonderful adventure of working in two countries where it is completely legal to be a sex worker. Information is power, and it should be more accessible to everyone. There is nothing more amazing in this life than empowering ourselves more and more every day.
Here is the link to the tab: Help, I need somebody, help...
Courage, comrades!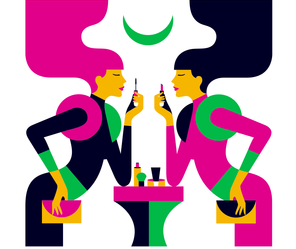 The farthest, by your side
(13-06-2019)
I love the Spanish band called Fito y los Fitipaldis. They create a great disc under the title "Lo más lejos, a tu lado" (The farthest, by your side) and it's the title that is linked with I want to express.
I love the Swiss culture, the education they receive so correct (except in the supermarket queues, there I get atonished with some people!), the mix of the Swiss Viking appearance with other nationalities (I've always thought that, from the mixes, the most beautiful people get born), the love they have for their impressive nature landscapes and how they enjoy them whenever they have a chance.
Swiss citizens like to have everything very close to their place of residence: work, supermarket, gym... even leisure! Sometimes, when they ask me where I am located and they see that I'm above 15 minutes away from them, their answer is "oh, you're very far away, don't you plan to stay closer to X zone?". But... divine creature... if you probably have one of those cars that can only be enjoyed if you put miles under the wheels! On top of that you get more discretion and anonymity coming out of your environment/neighbourhood/area... isn't it?
Don't you think there are wonderful opportunities in life that can be escaped by the trifling detail of distance?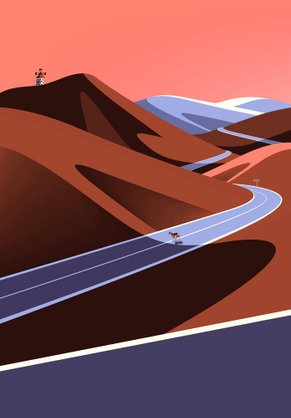 A well worthy introduction
(08-06-2019)
We all have a past, a childhood, a culture and manners received in a family environment. We have grown up developing a minimum education that allows us to communicate correctly (or not) with other people, even with other living beings (if my pets and plants could talk, they could write a trilogy...).
This post is a clarification of doubts for those clients who haven't yet raised the importance of how to express themselves to get a correct introduction. Do not forget that you are contacting a person with whom you plan to spend the most intimate moment possible.
What do I want to hear/read in your first contact, either by phone call or Whatsapp? Here are some clues:
Your age and name (I'm not going to ask for your ID, you can be creative if you want it). The minimum I like to know is with "who" I have the pleasure of talking to! :)

Where have you seen my profile? I know, it's just my curiosity, but you help me a lot by telling me ("Internet" is not a very helpful answer).
What kind of service are you looking for, how long do you want our date to last and where do you want us to meet (in my apartment, in your hotel...)?
Any additional comments you want to make (doubts, questions...).

You will understand that asking me for the exact address of my apartment without confirming a date is not going to be very trustful. It's about a matter of privacy and avoiding "address collectors".
The extensive information about me that you can find in my website says enough about my personality, my education, you can feel I love to deal with people and connect with them with the maximum affection. Call me weird, but I hope to receive the same: respect and responsability.... and good moments together!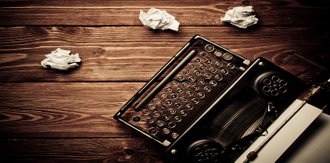 "Special" requests
(11-05-2019)
"Hi, I'd like you to wear during our date a secretary dress code, floral stockings, emerald green underwear, high heels made with carbon fiber and a body lotion madre from Unicorn saliva".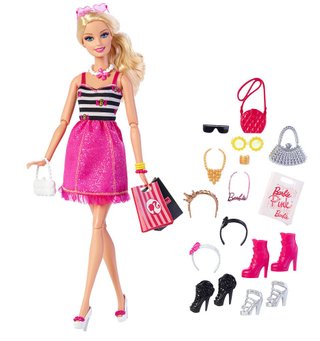 The first thing that comes to my mind after receiving this kind of requests is: I have to book a trip to Lourdes to try to get all these "gentleman's" demands by divine grace. I NEVER let my guests to choose my dress code. I don't like the feeling of an imposed fashion, wich probably is not my style. If you contact an Escort, you do it because you liked her advertising, her text, her pictures and/or her style.
The Escorts doesn't claim you to come to the date with X dress code, isn't it? It is sexy to discover your own style. The same way, please don't try to do it with your companion. It is a dictatorial and tasteless request. One thing is to accept that the client wants stockings and suspenders (I also love them!), or maybe to use a low profile dress code when I visit you in your hotel, and other thing is lo leave behing my personality to obey a meaningless menu of demands.
Do you want to be the one who sets the pace of the entire date? Let me tell you then that you are not looking for a GFE. You are looking for a movie script made by yourself, leaving nothing to free will and the arousing surprise of "what will be she wearing when she opens the door".
If it is the case that, in my next life, I reincarnate in a doll that you can dress as you desire, then I will no have other choice than accept it -reluctantly-. Meanwhile, I love to choose my outfit :)
Germany
(07-05-2019)
Today, seated on a Swiss Air flight going from Zurich to Frankfurt, I couldn't stop thinking about my new professional challenges for this year. I have been working this last two weeks in Zurich city having friends and colleagues of profession not far away from me. Each and everyone of us is completely different to the others, with different ways of seeing life, even different perspectives about our own job.
Last night I had a marvelous dinner with ONE OF THEM. She made me laugh out loud with her anecdotes and her funny way of expressing herself... I love natural people! Thanks to her I felt motivated to start working also in Germany, and certainly, in Austria. Since I was a kid, I grew up listening to my beloved people calling me "nonconformist person"... Actually, is that a compliment?
Tomorrow I have an appointment in Frankfurt to register myself as a sex worker in Germany. Such a wonderful organized sistem they have!
Dear German Gentlemen, we will see each other our faces -and our bodies!- in Munich at any moment.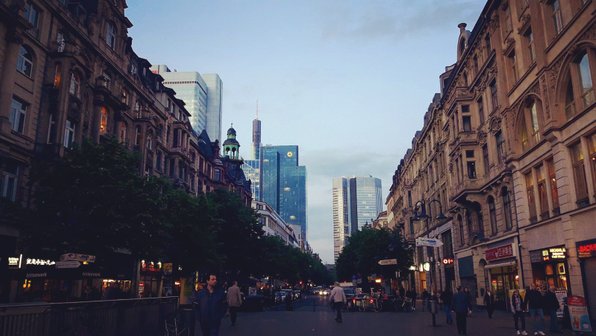 The importance of booking a date with enough time, and the duration of it
(03-05-2019)
Honestly, I am still surprised when someone calls me to meet me "in 20 minutes time from now". My answer is always the same, "I'm sorry but I am not a pizza that you can order for the next 10 minutes". No, we are not seated in the sofa, ready 24 hours to receive a client -we have a life, did you know that?-. I feel is our duty, Escorts', to teach to some clients good habits like booking a date with enough time. What is enough time for me? If you ask me how much time I need in advance, my ideal plan is a date booked minimum the previous day, and confirmed on the early morning of the planned day. Please, don't make me feel you are calling all the Escorts in the area to check wich one is available. Basically it's about respect for others, for the others' time.
I want all my clients are enough interesting to take some time in finding my profile, reading this website I've made with all my love, getting into my tastes and dislikes... before meeting me in person. My filter is so tight selecting my dates, that I guarantee to myself all my guests are as Gentlemen as I require to reach a perfect date together.
Another facet I would like to underline is the duration of the dates. A date shorter than an hour time is already weird for me. This kind of meetings are normally a magnet for the rushes and keeps fairly any soul/essence. I completely understand that the work breaks at lunch time are short and is not the appropriate lenght of time to enjoy without limits the female presence. I agree with that, but asking me for a "quicky" service of 100 CHF results to me insulting -I deeply respect all my colleagues who make this services-. I prefer just a few high quality encounters, instead of a lot of empty dates leaving me a bad taste.
I really enjoy the company of a man beside me, this is the reason I do this job. I love the feeling of being spoiled witch chocolates, flowers, a cute detail or... just a honest smile! A 15 minutes service is basically to receive someone who is not going to value my company: he is going to join me, unleash his needs and leave. He is not going to provide me more than emptiness.
For these reasons, Gentlemen, enjoy the company of a woman like if you were living your last day on Earth, leaving behind the rushes, the bad manners and the negotiation of our rates.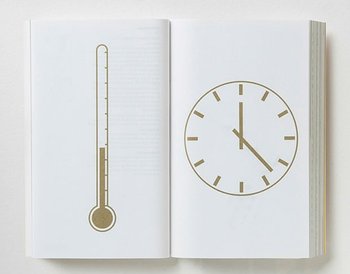 When one door closes, another one opens... or many others!
(23-03-2019)
I am a sex worker because I enjoy meeting, seducing and having intimacy with incredible people. I would bet both hands on all my clients, or most of them (it's not honest to say with 100% of them, the feeling is not the same with all the human being) can assure I feel happy doing this job.
Part of the ingredients of my own recipe of hapiness are:
1 - Loving people: I addore the possibility of communicating with them - verbally, psysically or sexually -.
2 - Enjoying sex withouts prejudices: of course every single person have boundaries and taboos, even me. But sex is pleasure between two or more people, all of whom must participate voluntarily in the encounter.
3 - Having personal and professional projects and goals: this challenges make me happier!
4 - Feeling free to be where I want to be: all the apartments I rent to receive my clients are my sacred place, my secret garden. I am a free woman, and as a free and independient Escort I choose when and where to be located. So as we say in Spain when something new is arriving to your life: "When a door closes, another one opens!". Looking to the future with a smile tattooed on my soul... Thank you, Universe!
Banner advertising at the press of Liechtenstein
(05-02-2019)
On the weekend of 25th, 26th and 27th of January I was lucky enough to be able to appear on an advertising banner of Fritig newspaper in Liechtenstein.
Link to FRITIG newspaper (page 5) (only in German)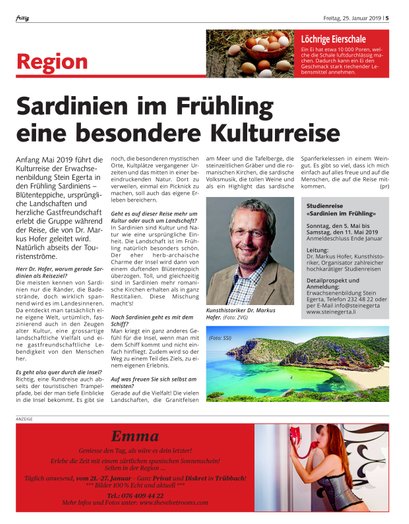 Wonderful people I meet in my job
(27-04-2019)
This month, April, has been special. During my stay in St Gallen (Switzerland) I had the opportunity to visit Maria Magdalena, the "Counseling Center for Women in the Sex Industry". Mrs. Marija look after me, a charming an very lovely woman. We had been talking trough email several times, and I did not hesitate to visit her as soon as I was in St Gallen.
I explained to her a problem I had with a client who did not behave well. I knew this client from another date months ago, a sensual gentleman, about 45 years old. We planned a second date and spent 7 hours together. We had a great time, talking, laughing, having dinner... He planned he would come to visit me again the next day. My surprise was at the end of the date when he paid my fees, he said "here you have 500 francs". I felt he realized my discomfort because of my poker face, but I thought he would solve it the next day during the new date.
The next morning I sent him a WhatsApp telling him how great had been our date, and telling him the amount he should bring that day. The worst surprise: the only thing I got from him is blocking me in the app, so I can not continue writing, and of course he never answered my calls. It was impossible for me to contact him.
While we were outside of her office, Marija was smoking a cigarette and hearing my story. She empathized with me, and I couldn't avoid to drop some tears when she volunteered said to call him and try to negotiate. I gave her a couple of hugs so strong that she almost turned into blue because of the lack of air. We went back to her office and she called him. My German is almost as bad as my Arabic, I only managed to understand a few words. When she was finishing the conversation, she did the "ok" with her thumb... it seemed that we were going to achieve it! When she hung up the phone, she told me that he had agreed to pay. Marija told him that she would go with me to the police station to file up a report against him if he did not face his debt. Marija for President!
This post is a thanks letter to Marija, a couple of days ago the money he owed me has finally arrived.
Thank you, Marija, for making me more courageous after this experience, for making me being able to say that there are wonderful people willing to help sex workers, for being present for what I needed. You are an amazing person, you are unique.
Maria Magdalena
Consultancy services for women in the sex industry
Friedaustrasse 1. 9001 St. Gallen
Phone number: +41 58 229 21 67
https://www.sg.ch/home/gesundheit/kantonsarzt/Maria_Magdalena.html
My likes
Here you will find some places where I feel comfortable for our dates.
Interesting link
The following link (in Spanish) shows us a couple who daily overcomes social prejudices that involves to be related to the world of prostitution. He has had to confront the stigma that their parents and friends have on the profession of his girlfriend. It's worth reading it!
http://www.vice.com/es/read/novia-puta-prostitucion-1204?utm_source=vicetwes
Girlfriend Experience (

GFE

)